Jeff Hoffart wins ChangeUP Entrepreneurial Award for ED-ucation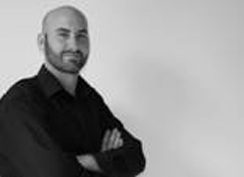 Graduate of Community Futures Business Plan Development Program - Jeff Hoffart

Jeff Hoffart of ED-ucation Publishing received recognition for his company from the Okanagan business community. ChangeUP, an initiative of Okanagan Changemakers oversaw awards handed out to the most innovative initiatives for effective, positive change. Twelve finalists pitched their projects to a sold-out audience of voters at the Rotary Centre for the Arts. Jeff was awarded $1,000 for ED-ucation Publishing. Congratulations to Jeff on his achievement.
Jeff co-founded ED-ucation Publishing and collaborates with social entrepreneurs within the start-up and accelerator culture in Kelowna in order to facilitate youth action.ED-ucation Publishing is founded on the premise that people learn from stories. The company creates books and curriculum to teach and empower the next generation of youth change agents. Its first published book is A is for Action and the next 10 print and eBooks are ready to launch.
With Jeff's strong sense of community, it was a natural fit for him to connect with Community Futures during his business start-up. Writing a business plan with Community Futures support "...helped to clarify all the core business aspects of ED-ucation Publishing in order for us to move forward in the most strategic, informed and successful manner".
Thanks for letting us catch up with you, Jeff and all the best with your book launch!